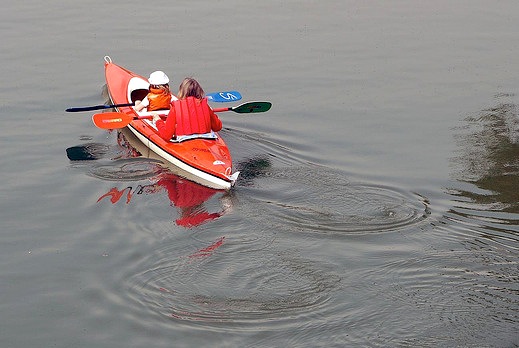 Kayaking is a terrific pastime that can provide hours of good clean fun, having said that there can be some dangers if you do not follow a few simple rules and learn the basics.
It is important to learn just a few key points of kayaking before you ever hit the water. It is much safer that way. You do not want to set out for the first time with no paddling knowledge or you could run in to some trouble.
Kayaking is one of the world's most popular recreational sports, it embraces the great outdoors, it is healthy, it is a challenge, it is a great way to spend a few hours or even days with like-minded friends, it can enable you to get to places which would be otherwise out of reach on your adventures.
It is great for those who like to fish or just enjoy a little peace and solitude on a shimmering lake on a sunny afternoon.
Okay that's enough – you are probably already hooked – here is a beginners guide to kayaking so that you can safely get out on the water, enjoy yourself and paddle your own kayak or canoe as soon as possible.
This is a guest post by Sandra R.  Sandra is a freelance writer with a passion for being out in nature.  She has been kayaking with family and friends for over 30 years.
www.inflatablekayakworld.com